Where Flawless Cleaning Knocks To Your Door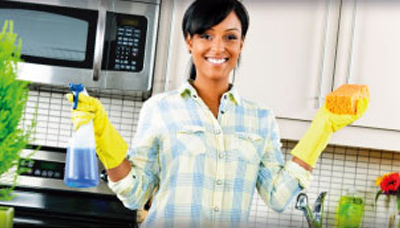 When you spend all your time cleaning and attending to the needs of your children, finding time or energy for other activities like family outings and date nights can be difficult. That's why we are here. We, at Adelaide City Cleaners provide housekeeping services so you have more time to enjoy life more and clean less! Our services include but are not limited to house cleaning, upholstery cleaning, garden maintenance.
Lose The Mop And We'll Clean The Slop
When you hire us, you can come home to a clean and fresh house. We make sure that we make your cabinets gleam and your counters shine. The carpets all cleaned and vacuumed. The bathrooms are fresh and disinfected. No dust and cobwebs to be seen on all four corners of the room. If you want to come home to a clean house, call us and we can offer you the best housekeeping packages that best suit your needs!
Let Us Simplify Your Life
At Adelaide City Cleaners' our goal is to simplify your life by saving you valuable time and energy in the most environmentally responsible manner. By taking cleaning off your "to do" list, you have more quality time for your family and friends!

Below you will find a detailed list of our services, grouped by area:
Clean and sanitise fridge interior/exterior
Clean and sanitise microwave interior/exterior
Clean appliance exteriors
Clean range hood
Scrub sinks around facet and drain area
Clean oven interior and exterior
Clean taps
Clean splashbacks
Clean stovetop
Clean and sanitise bench tops
Clean interior/exterior of cupboards (3 metres high)

Dust surfaces
Dust skirting boards
Dust window sills and tracks – 3 metres high
Polishing
Clean door trimmings and handles
Vacuum carpets
Mop all surface types (vinyl, tiles, wooden flooring)
Interior cobwebs removed - 3 metres high
Clean interior windows only - 3 metres high

Disinfect the toilet
Sanitise the basin
Clean sink and taps
Clean mirrors with a streak free solution
Clean splash backs and vanity surfaces
Clean cupboard interior/exterior
Clean bath or shower unit to remove grime

Clean cupboard interior
Clean cupboard exterior
Clean mirrors