Problem Solving For All Your Facilities Cleaning Needs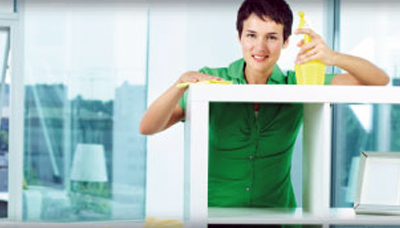 Because quality is necessary in every business, we make sure that your company receive high standards of commercial cleaning. Our team is trained in proper sanitation practices and will keep your office clean and germ free. With the right maintenance cleaning team, there will be a great reduction in the amount of sick days people take from sharing office germs.
Flexible is our Middle Name
Choose from our flexible packages, all customised to meet your office cleaning requirements. Whether it be;
Daily
Weekly
Fortnightly
Monthly
Adhoc
We have a team of professional commercial cleaners to meet your facilities requirements.
A Clean Office Means Productive Employees
Cleaning the office can add up to a significant amount of time taken out of regular employees schedules. When you hire us, we make sure that we take care of the cleaning while you and your staff can work on more important things that require your professional skills. You'll realize that the saved time adds up to more money saved. Give us a call and we are ready to service your facilities.
Our Business Is Making Your Office Shine
Good first impressions can be easy when you hire Adelaide City Cleaners. Remember that a clean office means a good and lasting first impression to visitors. If you want to create an orderly space that people feel invited into, give us a call today.
Hangover Helpers - Let Us Clean While You Rest
Enjoy your free time after your party and hire Adelaide City Cleaners to take care of your after party cleaning. Our professional cleaners will not leave the venue until you are entirely happy with the clean. To find out more about our service, contact us at 1300 740 848.